Here's how to create a YouTube subscription link in your video descriptions or anywhere else you'd like to offer the option for people to easily subscribe to your channel.
Here's how to create your YouTube subscription link:
STEP 1.
Get your channel's URL (move on to step 2 if you already know how to get your YouTube channel's URL).
Here's one easy way to find your channel's URL
Simply go into an incognito window on your browser
Pull up YouTube
Search and find your channel on YouTube
Tap 'Home'
Copy the URL
Search your YouTube channel and tap your channel page
Now tap 'Home'
Copy the URL
STEP 2.
Take your URL and add ?sub_confirmation=1 to the end of it.
For example, here is a channel's YouTube URL:
https://www.youtube.com/channel/UCFCskLiK4gU9r_TuLGQcb7g
In order to create a link that people can tap and immediately be prompted to subscribe, simply add the
?sub_confirmation=1
to the end of your channel's url like so:
https://www.youtube.com/channel/UCFCskLiK4gU9r_TuLGQcb7g?sub_confirmation=1
Here's what people will be shown when they tap your link: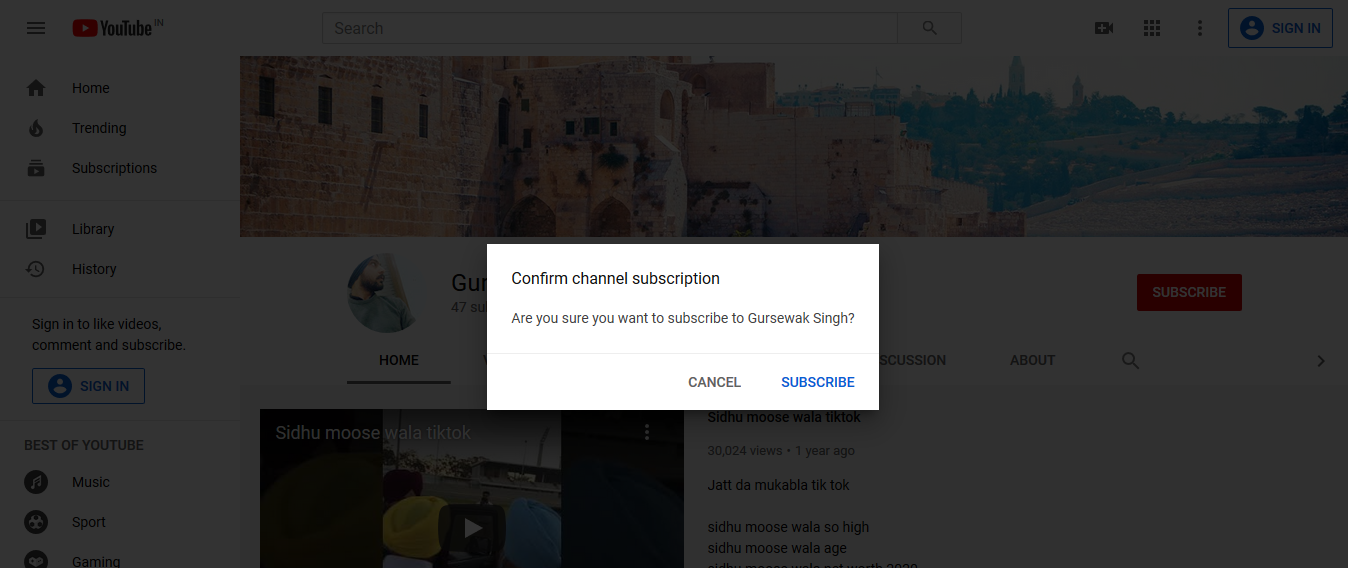 Important note:
When someone taps your YouTube channel's built in subscription link on mobile, they are taken to your channel… but the prompt to encourage them to subscribe doesn't appear on mobile.
This YouTube channel growth trick only works on desktop.
If you enjoyed this guide or found it insightful, please share with your friends and do subscribe our newsletter for more tips and tricks 🙂